Tono Dolce is a community chorus for Southeastern Connecticut, established in 2012. Our focus is to bring the joy of music to our friends and neighbors in the community.
We are open to anyone (who is at least a junior in high school) following a simple audition. We rehearse Monday evenings, and perform at least twice yearly, once in the spring and once in the fall.

If you are interested in joining, or contributing to Tono Dolce, please contact us at tonodolce@gmail.com. Tono Dolce is a 501(c)3 non-profit organization.
---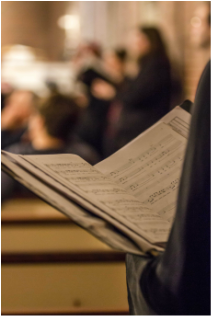 Upcoming Events:

Fall Open Rehearsal
Monday, August 29
7:00 - 9:00pm
St. Luke Lutheran Church, 1830 Route 12, Gales Ferry

Calling all singers! Be part of the music - come join us for our Fall Open Rehearsal!

We are a fun group of people who rehearse once a week and sing a wide range of music! Come check out our choral camaraderie - no commitment necessary, no preparation required. All voice parts and skill levels are welcome. We hope to see you there!


---
Become a sponsor or advertiser for 2016!

Please consider a regular donation to help us keep making music. You can become a sponsor or an advertiser in our concert programs by filling out a form found below and mailing it to us at PO Box 133, Ledyard CT 06339.